WOW WOW WOW! My reason for being … it is all about the Idol music. Thank you "Allthingsjpop" for another great post. I want to share this with my readers. Milky's new single is GREAT! The music video is pretty good too. However, if I ever catch that dude that breaks her heart, he is in for a "tune-up" from Denny.
Miyuki Watanabe is so pretty and so 1980s here. If only she could really send herself back to the 1980s so I could really meet her (remember Denny is delusional).
I hope the Vimeo video plays in your area. Note that the songs on the YouTube clip start at 0.45 seconds in and then again at 9:40 seconds. The skits are all in Japanese, so unless you speak the language the jokes might be lost. If you do speak the language … tell me what is so funny!
Excuse me while my head explodes from Milky happiness.
AllThingsJpop
Watanabe Miyuki's debut solo single "Yasashiku suru yori kiss wo shite"MV has be released. The music video shows Miyuki acting as an aspiring idol in the 80s, and her sad relationship with the guy she likes.
"This is my first solo music video so i'm nervous but it was fun," said Watanabe. "The MV is set in the 80s, about a girl who dreams of becoming an idol and finally gets to appear on TV after passing an audition. Everyone should feel their heart pounding after watching it."
This MV showcases Watanabe in different costumes – idol/uniform/cafe maid/casual wear/seasonal dresses. It was also revealed that the number "71" used in her audition scene was also the actual number she held when she passed NMB48 auditions.

Another perf from Milky Show!
---
Purchase Watanabe Miyuki's solo debut single (don't forget B-side features Kojiharu as center!):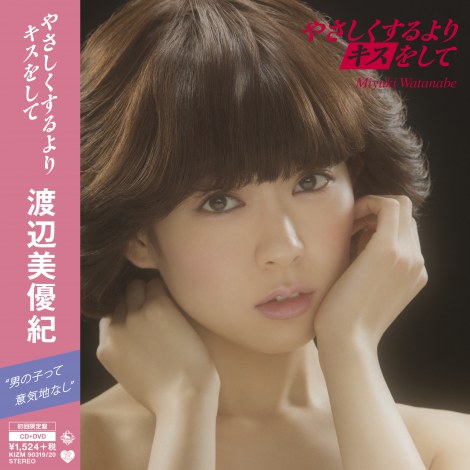 Limited Edition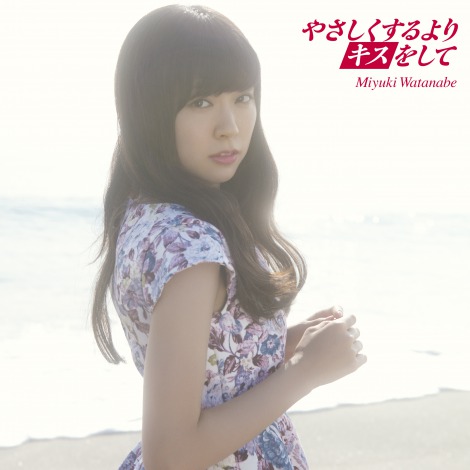 Regular Edition